Sharpe's Regiment
The Invasion of France, June to November 1813
- Bernard Cornwell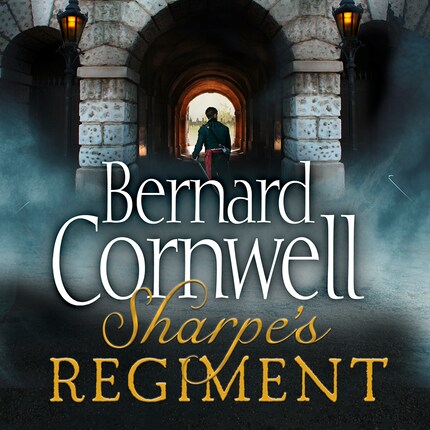 Samenvatting van het boek
*SHARPE'S COMMAND, the brand new novel in the global bestselling series, is available to pre-order now*

Richard Sharpe returns to England to save the regiment.

Major Sharpe's men are in mortal danger – not from the French, but from the bureaucrats of Whitehall. Unless reinforcements can be brought from England, the regiment will be disbanded.

Determined not to see his regiment die, Sharpe returns to England and uncovers a nest of high-ranking traitors, any of whom could utterly destroy his career with a word. Sharpe is forced into the most desperate gamble of his life – and not even the influence of the Prince Regent may be enough to save him.

Soldier, hero, rogue – Sharpe is the man you always want on your side. Born in poverty, he joined the army to escape jail and climbed the ranks by sheer brutal courage. He knows no other family than the regiment of the 95th Rifles whose green jacket he proudly wears.