Call Me, Maybe
- Stephie Chapman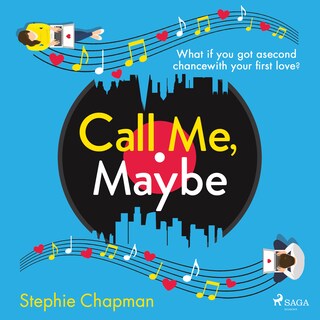 Overzicht
What if you got a second chance with your first love?

What happens when you meet your teenage heart-throb – when you're both all grown up? When Cassie was fifteen, all she wanted was to marry Jesse Franklin, the bassist from her favourite band, Franko.

Now she's single, in her late twenties and wondering what happened to that teenage dream.

A chance encounter on Facebook soon leads to a transatlantic hookup, and soon, Jesse and Cassie are having a long-distance love affair spanning five thousand miles.

Cassie is on cloud nine – until she hears something that makes her think that Jesse might not be all that he seems. They say never meet your heroes – but what happens when you fall in love with them...?

Are Cassie and Jesse star crossed lovers, destined to be together? Or should Cassie have left her crush in the box marked 'teenage memories'?

Nostalgic rom-com from debut writer, Stephie Chapman, perfect for fans of Sally Thorne, Beth O'Leary and Mhairi McFarlane.

Stephie was born in England in the mid-1980s, which makes her thirty-something (but if you ask, she'll probably tell you she's 27). Now, she lives on the South Coast of the UK, has a day job to keep her holiday budget topped up, and two kids and a husband to keep an eye on.
© Saga Egmont (Luisterboek)