Annie Beaton's Year of Positive Thinking
- Mink Elliott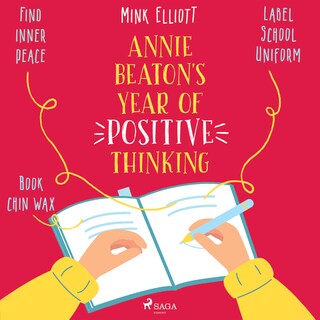 Overzicht
A laugh-out-loud, feelgood read for fans of Gill Sims, Sophie Ranald and Tracy Bloom by the author of The Pissed-off Parents Club and Just Another Manic Mum Day.

It's Annie Beaton's 50th birthday!

But instead of getting roses and perfume, she gets sacked; her son, Ben, tells her that she's growing a beard and her husband Joe tells her he wants a divorce.

Moving to the countryside to stay in her eccentric aunt's house, Annie must find her mojo again – and fast. So when she discovers a stack of self-help books – from Chicken Soup for the Soul to The Secret – Annie vows to use their advice to get her life back on track.

Armed with a bookshelf of positive vibes, Annie's determined to kick her Crappy Old Year to the kerb and have a brilliantly Happy New Year. Just as soon as she's had her chin waxed...

© Saga Egmont (Luisterboek)